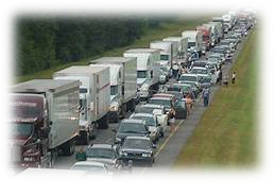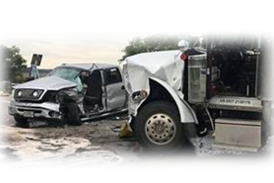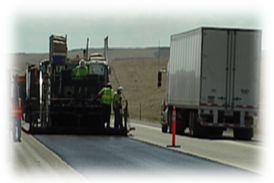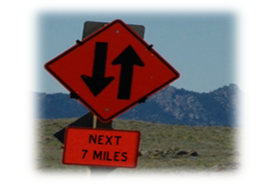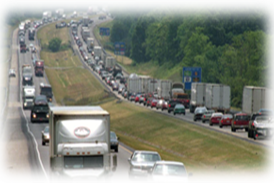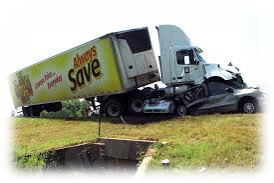 Land-Ferry® is a new freight transport system. It diverts trucks traveling long distances on two major east-west freight corridors from roads to rails. Land Ferry combines the efficiency of rail with the level of service of trucks in a new way. Land Ferry creates efficiencies by maintaining driver-tractor-trailer-load pairings during rail transport. Modal transition is seamless.  Rigs roll on and roll off. Simple. Like a ferry… The Land Ferry will be faster, cheaper and safer than driving these corridors.
✓  Operators
✓  Fleet Owners
✓  Shippers
✓  Traveling public
✓  UP RR and BNSF RR
✓  State DOTs
✓  USDOT
✓  West Coast Ports
✓  Planet Earth
Land-Ferry provides a new travel option for owner operators and small trucking firms. These firms move the majority of freight in the US. But unlike large trucking and logistics companies, owner-operators and small carriers have no inter-modal options.
Land Ferry will also service mid and large shippers as well as mega-shippers such as Amazon.
Land Ferry helps expand the pool of available operators.  Efficiency gains, in terms of time savings, mean more trips per operator.
On many stretches of Interstate 40 and Interstate 80, trucks outnumber autos 2:1. Many of these trucks are pass-throughs.
Pavement wear from this volume of truck traffic requires reconstruction at a cost of hundreds of millions of dollars per year per state. These funds could be better spent on other state roads.
Land Ferry hauls freight more efficiently than highway transport. This leads to significant fuel savings and reductions in greenhouse gases and other harmful emissions.
Land Ferry reduces the number of trucks on the highway, the number of truck-car crashes, injuries and fatalities.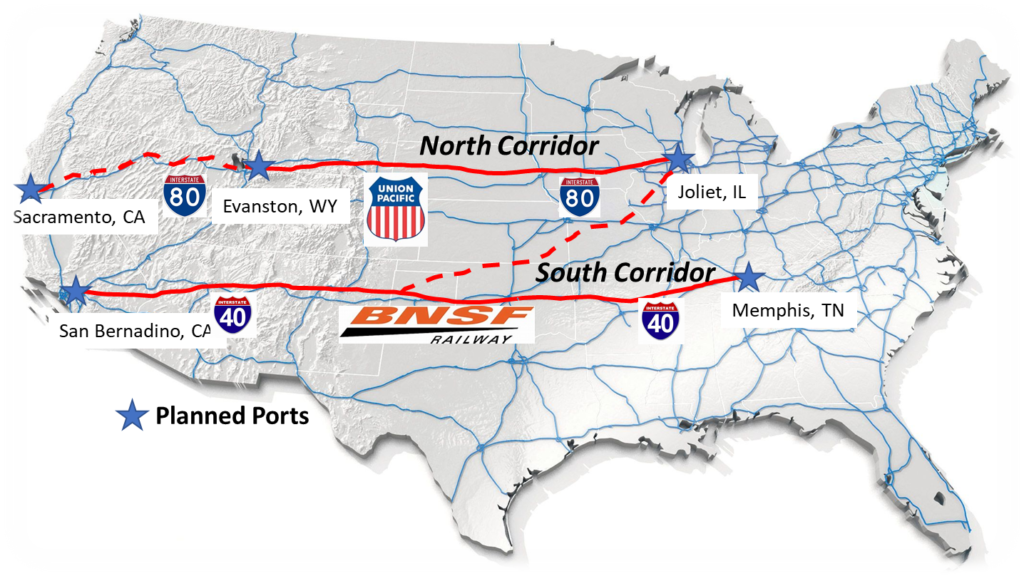 Service could begin in two to three years  depending on land acquisition, permitting and other infrastructure and operational  challenges.
Land-Ferry will span two parallel 1,500+ mile rail corridors across the western and midwestern U.S. These routes mostly parallel Interstate 80 and Interstate 40.
Land Ferry will have regularly scheduled hotshot trains that ferry complete tractor trailer rigs across the corridor. At the ports, customers who have reserved their slots, drive on to specially designed cars assembled into unit trains.  Approximately 1,500 miles later operators drive their trucks off. Operators are driven to the terminal port in  luxury coaches with private suites. Land Ferry trains will traverse these routes non-stop, multiple times each day.